TEOSYAL® - HYALURONIC ACID BASED DERMAL FILLER
TEOSYAL® Let the beauty of your skin reflect your inner youth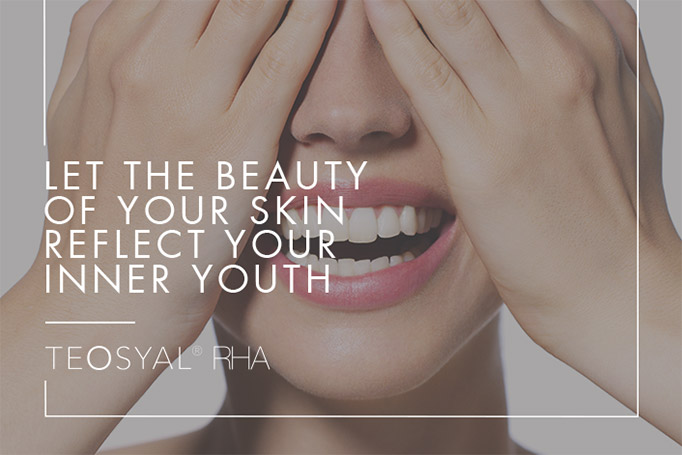 THE FIRST HYALURONIC ACID WHICH RESPECTS YOUR FACIAL EXPRESSIVENESS…
Teosyal® is a full range of injectable dermal fillers made of non-animal origin and biodegradable hyaluronic acid.
TEOSYAL®RHA is a wrinkle filler product based on hyaluronic acid designed to support the skin in every move, while helping to preserve the vitality and softness of your face.
TEOSYAL®RHA is suitable for the most mobile areas of your face: perioral area, cheeks, nasolabial folds, forehead, crow's feet.
INNOVATIVE, PATENTED TECHNOLOGY
The TEOSYAL®RHA products were created by TEOXANE Laboratories according to a patented process, making it possible to meet the specific requirements of mobile facial areas. This technology better preserves the natural characteristics of the hyaluronic acid molecules to obtain gels with high purity, close to the natural content of hyaluronic acid in the skin.
The results can usually be seen immediately.
The hyaluronic acid diffuses through your skin. On the surface, it increases the skin's hydration, softness and suppleness.
On a deeper level, it fills the gaps between cells, smoothes the wrinkles and recreates lost volumes.
Depending on your skin type, you may experience some temporary bruising and/or swelling that are confined to the treated area.
Several months after the injection, hyaluronic acid naturally degrades and resorbs like any natural skin component.
Teosyal® treatment is available at Cloud Nine Clinic
Hyaluronic acid is a natural skin component. It acts like a sponge and retains large quantities of water to keep the skin plumped and soft.

Please slide the handle on the image below to highlight the changes by choosing Teosyal®.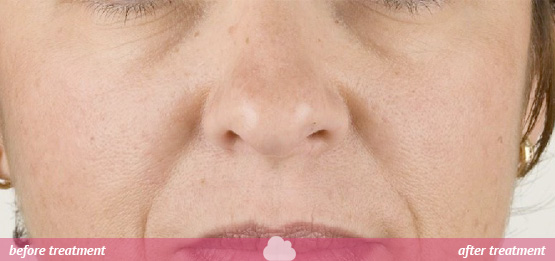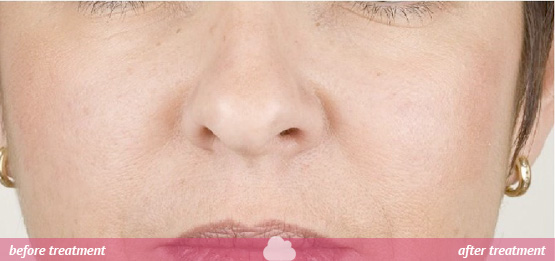 maintains healthy skin tone, elasticity and smooth, youthful appearance
delivers and maintain the deep hydration which it needs to retain its natural elasticity and healthy glow.
replenishes depleted levels of hyaluronic acid in your skin
features an antioxidising agent, helping to prevent the build-up of free radicals in the skin
F.A.Q. FREQUENTLY ASKED
QUESTIONS ABOUT TEOSYAL®
"
"As we become older, our bodies break down this hyaluronic acid and our skin loses its vitality and elasticity. This is when folds, furrows and expression lines start to appear."
- Call Cloud Nine Clinic today for help and advice regarding Teosyal® Filler -